As you know, Disney's Frozen is one of the most talked about movies right now.  All little girls want to watch it, sing it, talk like it, and dress like it!! Well I had a request to make the cutest shirt ever!  It's of both Anna and Elsa together.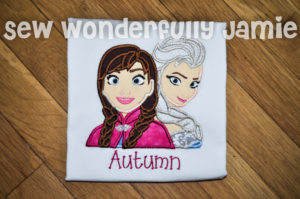 The mom and daughter that requested it are going to Disney World for spring break this year.  The little girl LOVES this shirt and said it was her favorite shirt ever!!  It did turn out super cute!
I also made a shirt for little sister, Minnie Mouse of course!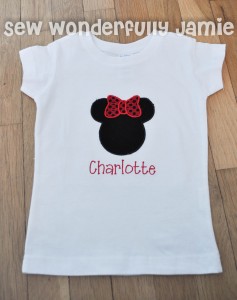 Take a look at my Facebook page if your curious on other designs that I can make.  And as always, there is my Etsy store too.
See something you might be interested in? Email me!
7,512 total views, 5 views today