Hi!  I'm Jamie and welcome to my blog!!  I love being a mom to 2 crazy boys, a wife to a hardworking husband and mom to the cutest golden retriever you'll ever meet!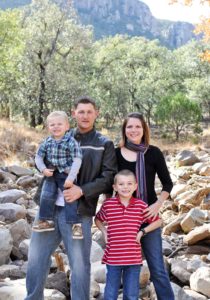 I started off sewing when my oldest son was born and my mom had purchased a basic sewing machine for me for Christmas that year.  I started making tote bags and baby bibs and other cute things that I found easy to make.  I sold some bags to a couple of friends and then started selling them on eBay.  We lived in Tennessee at the time since my husband was in the Army so it was a way to make some extra money for our family while I was staying home with the baby.  Plus it gave me something to do when he was out in the field or on deployments.
I kept sewing after we moved back home to Michigan and I kept seeing all these adorable embroidery patterns people would use and applique items and in my head I kept thinking "I can do this too!"  So I used my bonus check from my job and purchased me first embroidery machine!  I worked with that machine for a few years and then I had saved up quite a bit to FINALLY purchase my Brother PR650e 6 Needle Embroidery Machine!  It grew my business by leaps and bounds! I knew that it would be an amazing addition to my business but it wasn't until I had it that I realized it was a great purchase.
I also work with vinyl and heat transfer vinyl and use my Silhouette Cameo and heat press for making shirts and other fun items.
Having both of these items has helped me work with other small businesses to make items for them for their customers to wear, employee's to wear, retirement gifts and anything personable that could be made! I sell on Etsy- Sew Wonderfully Jamie and it's a great second income for my family.  Since I have 2 boys and they are always crazy busy with sports (hockey, baseball, lacrosse, soccer) it allows me to make cute items that my boys might not thing are so cute.  It's my creative outlet and stress reliever.
Thanks for taking the time to come and visit my blog.  Look around and see what interests you!
Jamie Olger
jamie@sewwonderfullyjamie.com
1,707 total views, 1 views today