Last year I took interest in sewing adult sized clothes, after making quite a few kid sized things for years.  I decided to purchase a serger and get serious about making something that was wearable.  There are so many companies to get patterns from and tons of fabric sites that sell all sorts of different fabrics.  I did my research and found what I wanted to tackle!
I'm sure most of you have heard of a popular company called LulaRoe.  Well I saw a raglan "Randy" shirt last summer that had a grey body and 2 different sleeves.  It was 4th of July patterns, one sleeve was red and white stripes and the other was blue and white stars.  I wanted one so bad but the $45 price tag was not in my budget.  So I wanted to try and duplicate that.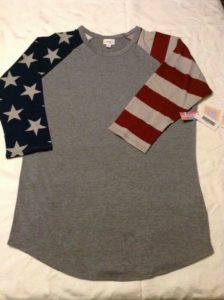 Bring on Patterns for Pirates,  an amazing group that I found while searching for patterns for adult sized clothing.  I decided to join their Facebook group and it has helped me tremendously!  They have so many cute patterns to choose from and they have kids and adults combined!  I immediately bought a few patterns but the one I've tried and had success with was the Slim Fit Raglan pattern.  It's based on a baseball style raglan t-shirt and it's very similar to the "Randy" LulaRoe shirt style that I was wanting to copy.
I finally found the right fabric that I wanted this year at Girl Charlee online.  They had all 3 patterns that I was looking for.  I was able to purchase the fabric and have it at my house within a week!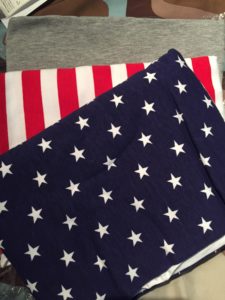 Now this pattern doesn't take long at all to sew up! I was cutting it up one Saturday morning with enough time to wear it to my cousin's graduation open house that afternoon!  It feels so satisfying to be able to wear something you made yourself.  You should try it!!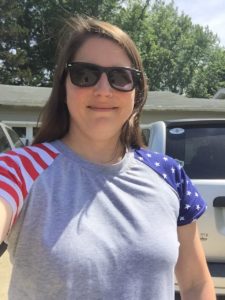 I had my son take a picture of me in my shirt, kids are always so helpful in taking such flattering pictures!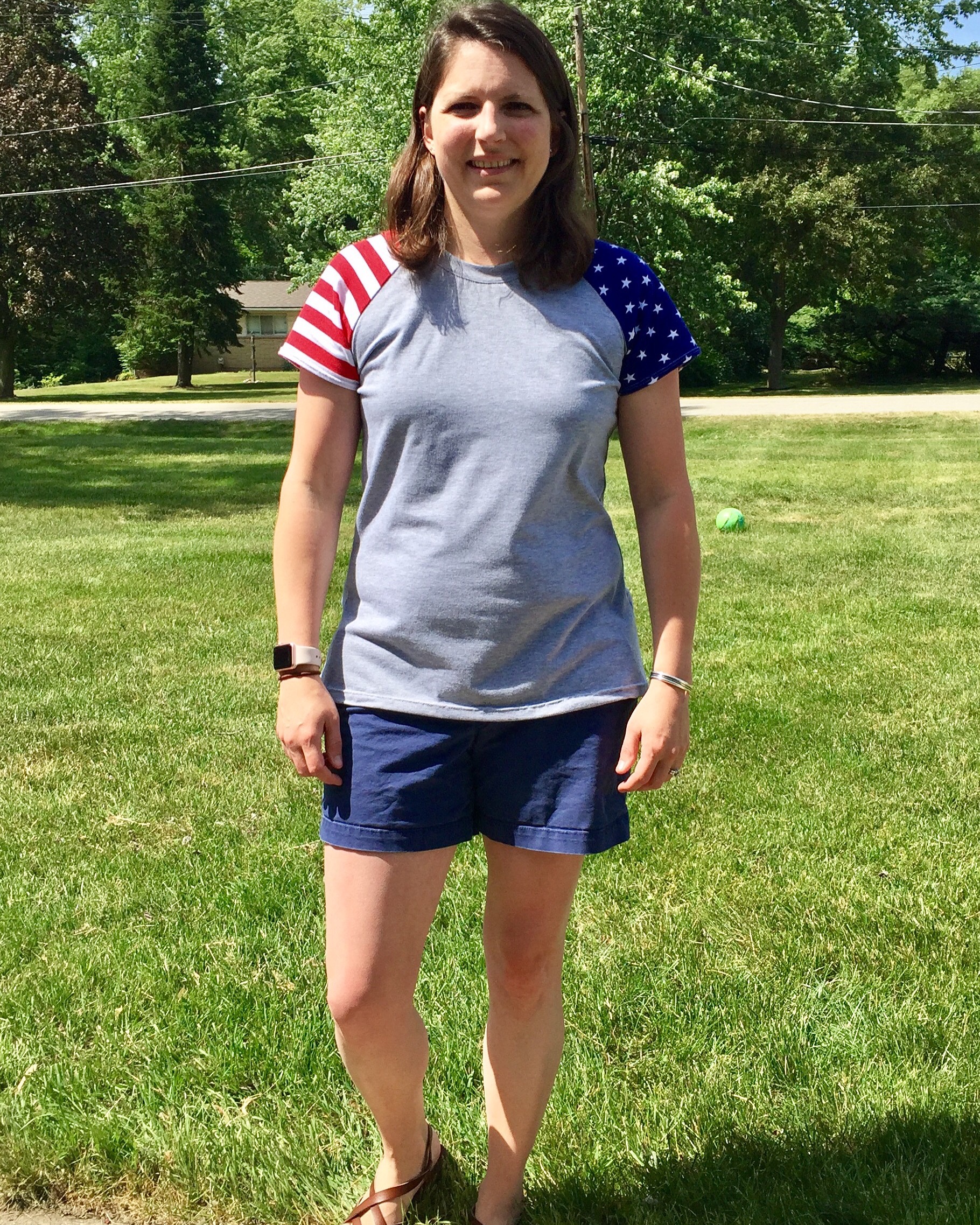 My shirt was featured in the Girl Charlee June Knits Picks contest which is on their Facebook page!  Your voting can help me win a $20 gift card to girlcharlee.com!
http://blog.girlcharlee.com/2017/06/knit-picks-voting.html
Happy Sewing!
~Jamie
3,700 total views, no views today