So a few nights ago I decided to make a recipe I saw on Pinterest! Who doesn't love ranch?? Really it's amazing on everything.  Well this chicken was amazing too!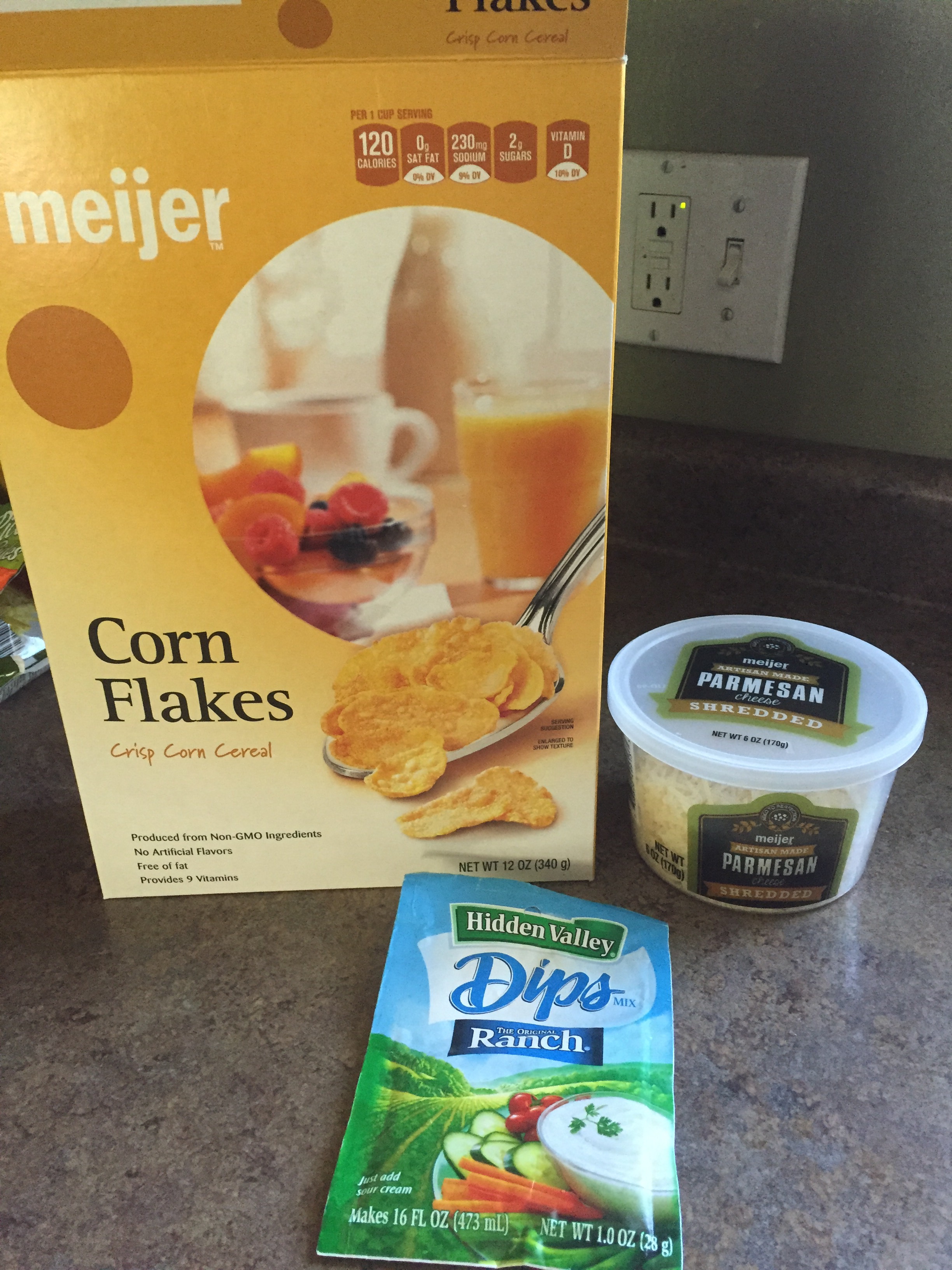 All you need is 5 basic ingredients for a great dinner for your family! My family was even asking for more!
Ingredients:
3-4 boneless, skinless chicken breasts
1/4 cup butter, melted
1 (1 ounce) packet of ranch dressing seasoning mix
1 cup crushed corn flakes
1/2 cup grated parmesan cheese
Instructions:
Preheat oven to 375* degrees F.  Spray a 9 x 13 glass baking dish with cooking spray.
Combine the ranch seasoning mix, the crunched corn flakes and parmesan cheese into a large freezer baggy.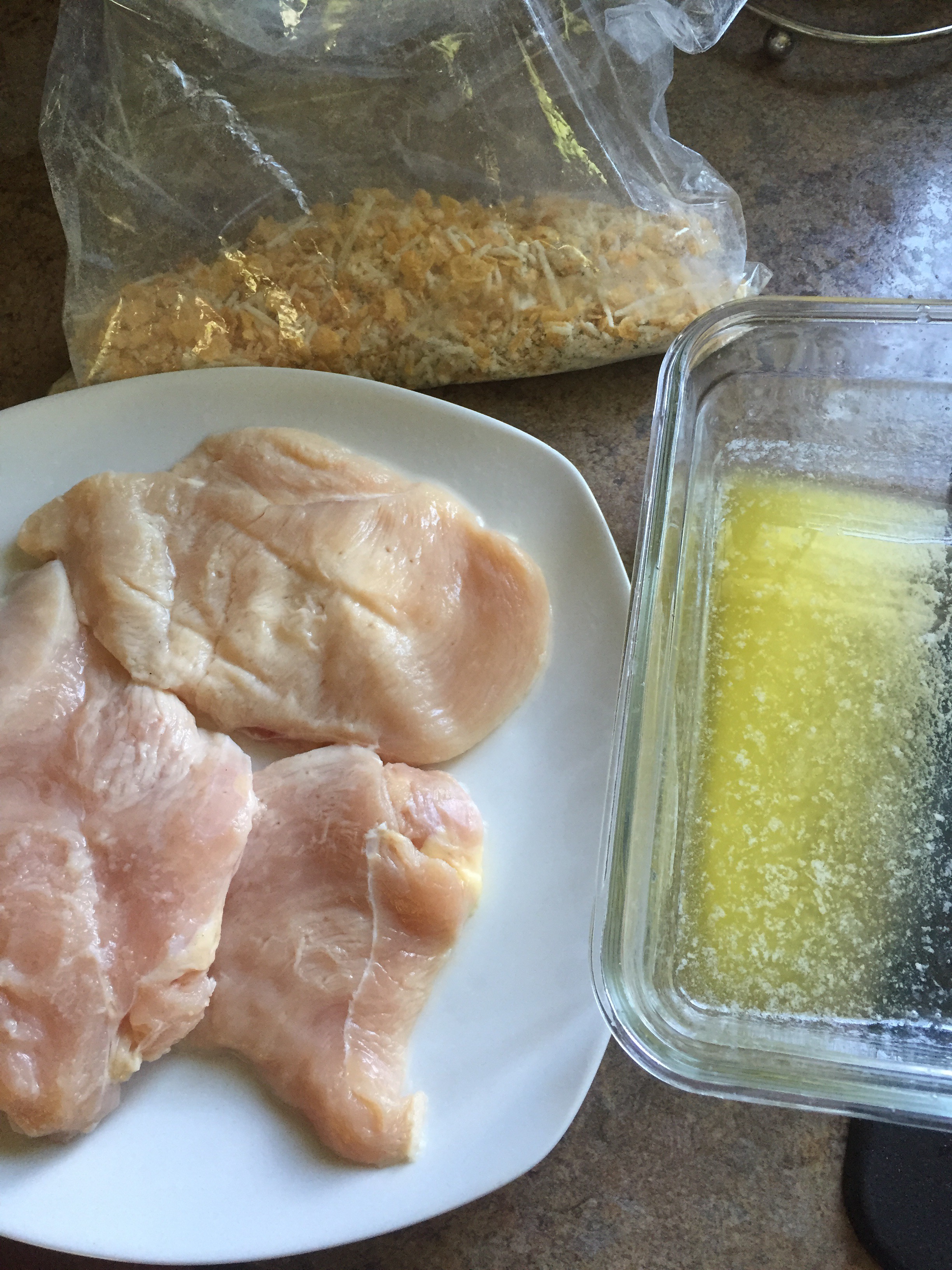 Shake well to mix it all together.
Dip each chicken breast into the melted butter, and then drop into the baggy.  Seal the bag shut and then shake well to coat the chicken with seasoning.  After well coated lay the chicken into the baking dish.  Repeat with all of the chicken.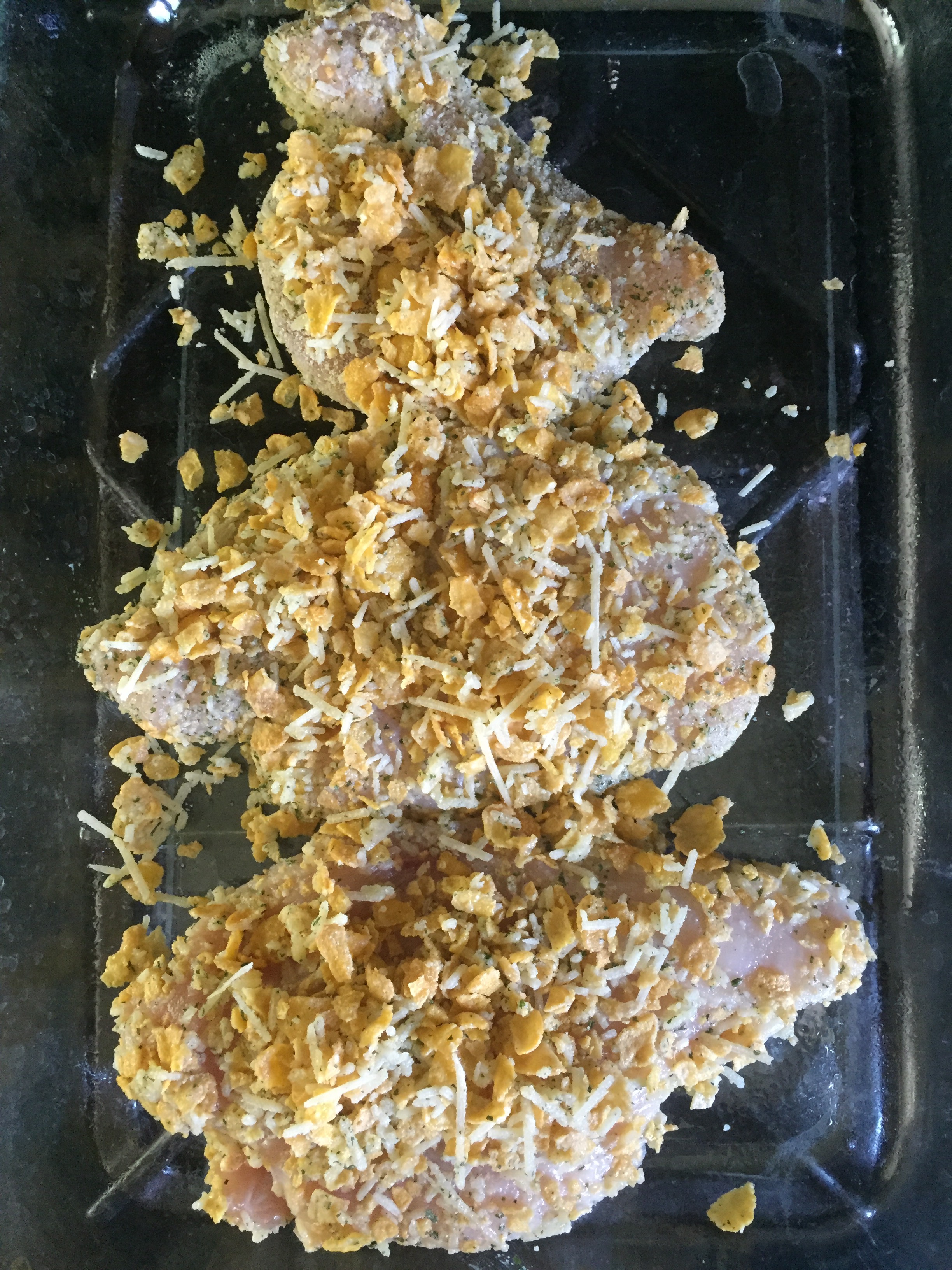 Once all the chicken has been coated, sprinkle the remaining seasoning mixture onto the tops of the chicken.
Bake chicken 40-45 minutes.  Cover pan with foil so the chicken doesn't burn on the top layer.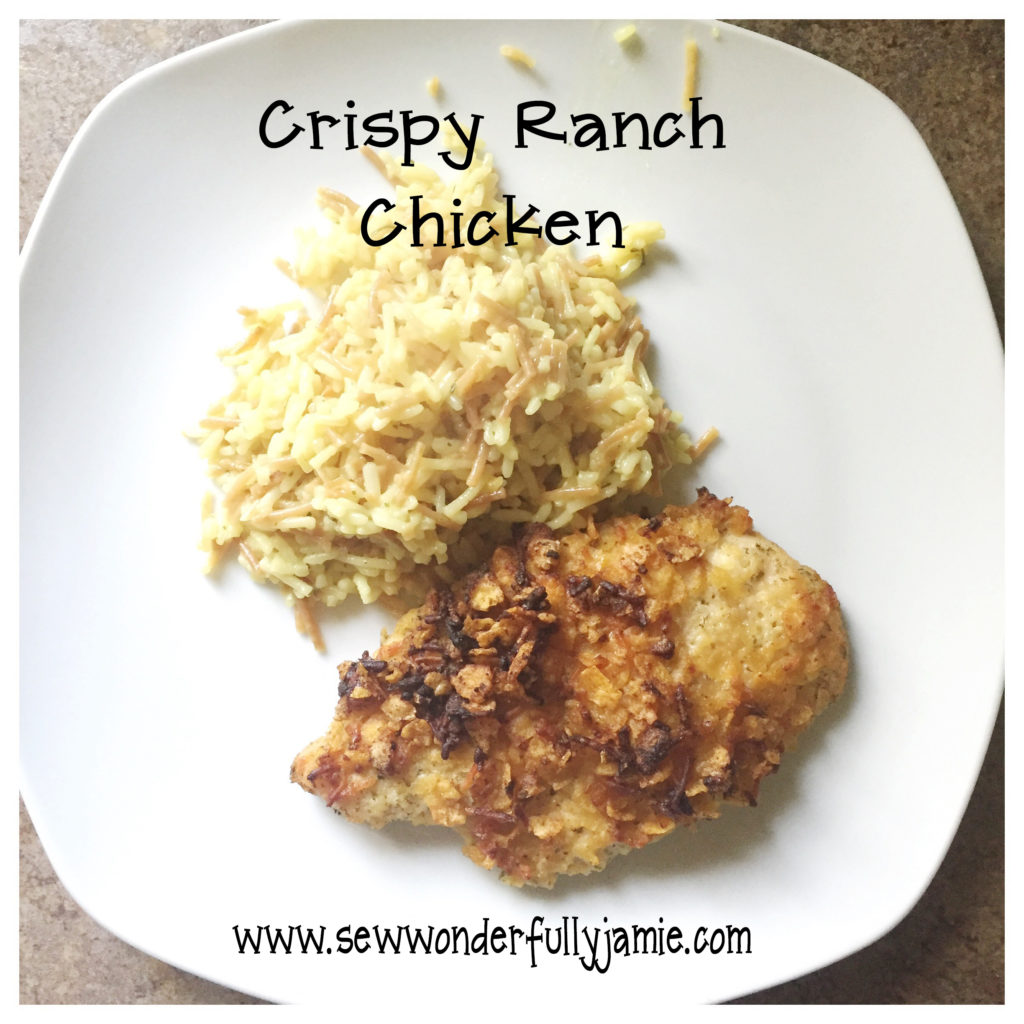 Let me know if you've ever made this before and if you do make it, how do you like it? My son asked for seconds and we even dipped it in homemade ranch dressing too!!
4,117 total views, 5 views today