If you've been following my blog for awhile, or even my Facebook page, you'll know that for awhile we were doing wood items.  Well we are back at it!!
http://www.greatlakescraft.com
Check our the link above for all the new wood items we are making in our shop!  We have custom wood monograms, great items for door hangers and we can even custom paint them for you!  Looking for a specific item?  Message us!  We can try and design different things for you!
This one is one of my favorites so far!  Patriotic and perfect door hanger for the 4th of July holiday weekend!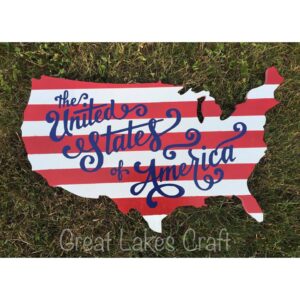 We are also in the initial planning stages of offering painting parties!!  Who doesn't love hanging out with your friends, painting and enjoying some adult beverages!!  Keep a look at our Facebook page for updates on this!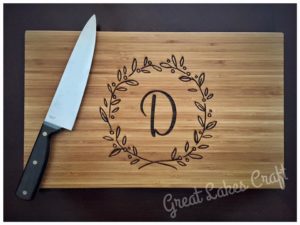 We still offer custom cutting boards made out of bamboo for you too!  There's a variety of different designs on our Etsy shop but we can also make you a custom listing!
2,595 total views, no views today