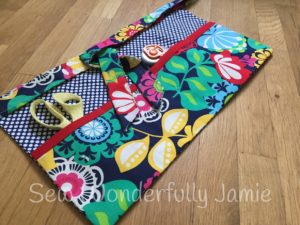 I'm doing a few craft shows in the next couple months and I remember the last few that I did how it was a pain to always worry about the money being in a safe place and also where my card reader was for credit card transactions.  Well I was going to just go buy a utility apron from Home Depot or JoAnn's.
But thanks to Pinterest I found a cute pattern to try and made something for myself today! I rarely make things for myself so I'm excited and this one will be useful too!  You could also use a utility apron like this when your cleaning your house, having a garage sale or doing a handmade market fair.
http://roseycornercreations.blogspot.ca/2010/08/utility-apron-tutorial.html
I followed that pattern and my apron turned out great! I have SO much fabric that it was silly to go out and get some more, I knew I had enough pieces of fabric to make one.  And it's cute too!  No boring utility apron for me.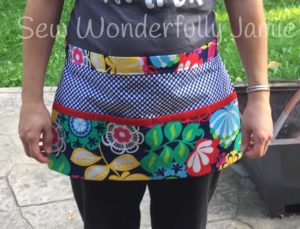 You could do it in all sorts of cute colors to match different things!  I love navy blue so I thought that this was a cute color combination with bright and dark colors.
There are pockets to hold different items.  I imagine I'll use it to hold a pen, tape, my phone, Paypal card reader and money from my customers who pay in cash.  The pattern was super easy to read and turned out amazing!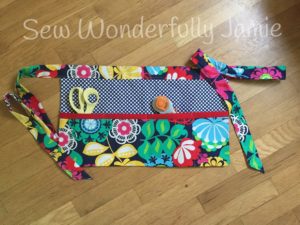 2,941 total views, no views today