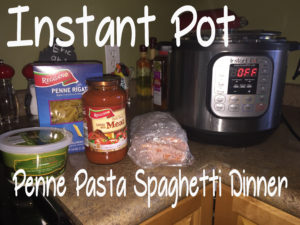 So last Christmas season I kept hearing about this amazing kitchen tool that would make your cooking faster and easier on those nights you are short on time.  This amazing appliance is called Instant Pot!  It is a new age pressure cooker!  It's all electronic and very safe to use.
My favorite fast dinner recipe is so easy!
You will need these items to make the Penne Pasta dish-
1 box of penne pasta (any larger style pasta will work)
1lb of hamburger/ground turkey
1 jar of your favorite pasta sauce
Water
Spices to taste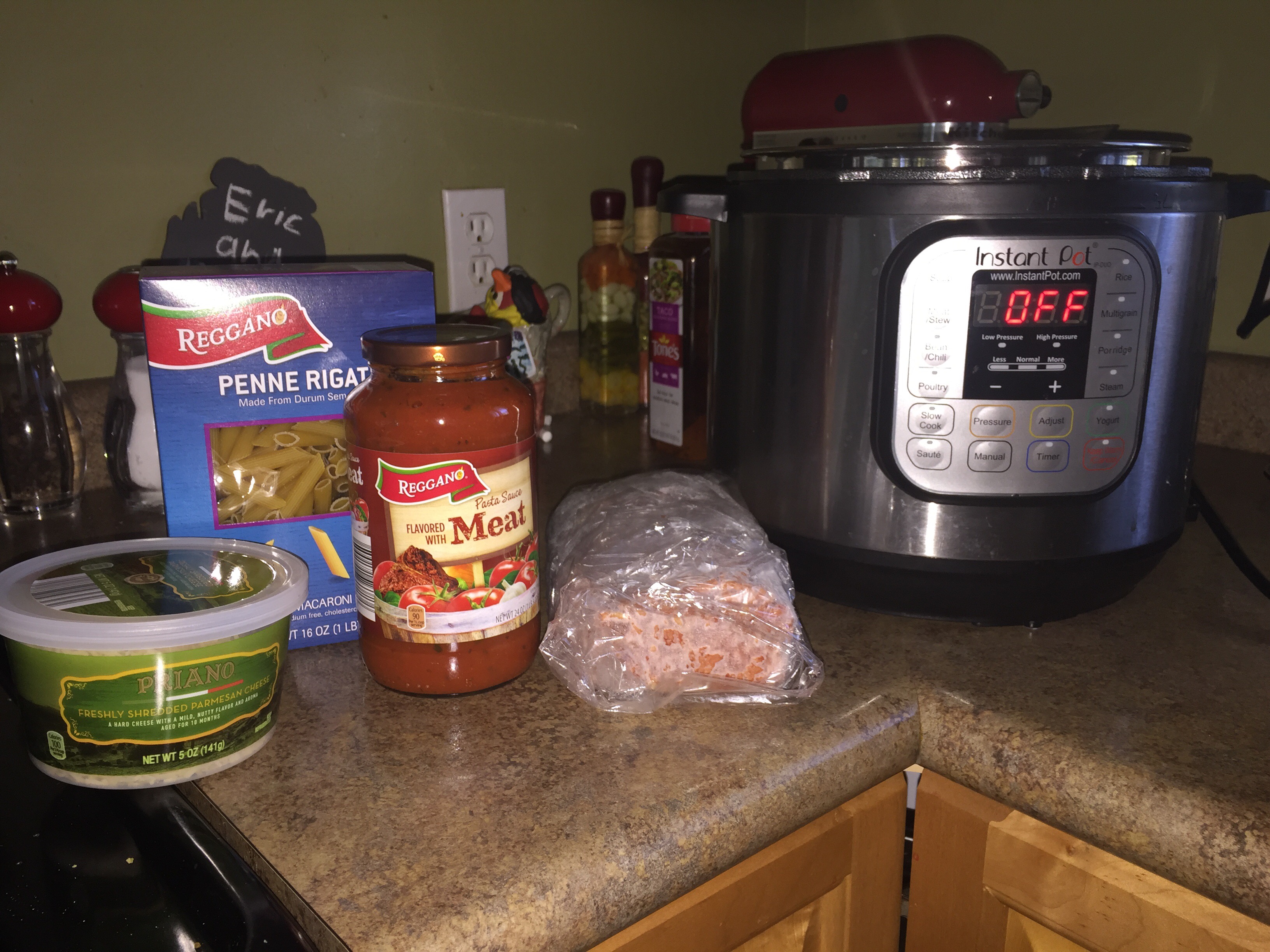 Directions:
Turn on Instant Pot to sauté and put in your ground meat.  Add any of the regular spices you would add to your spaghetti dinner. I added some garlic powder, fried onion and basil.  Mix the meat around and cook it until it's browned.
Once your meat is browned, you'll want to turn the Instant Pot off sauté and add in your box of noodles and your jar of spaghetti sauce.  You'll also need to add in a jar of water to the pot during this time.  The pressure cooker portion needs water/liquid to help cook the food, so don't forget this part.  Mix it all together.
Put the lid on the pot and lock it and press manual.  Turn the timer to 5 minutes and let it start! When the pressure cooker is done cooking, it will beep.  Let it come down from pressure for 5 minutes and then let the rest of the pressure out.  Open up the Instant Pot and stir your food around.  That's it! Dinner is complete!! It's really that easy and such a great meal! And you've only dirtied 1 pan!!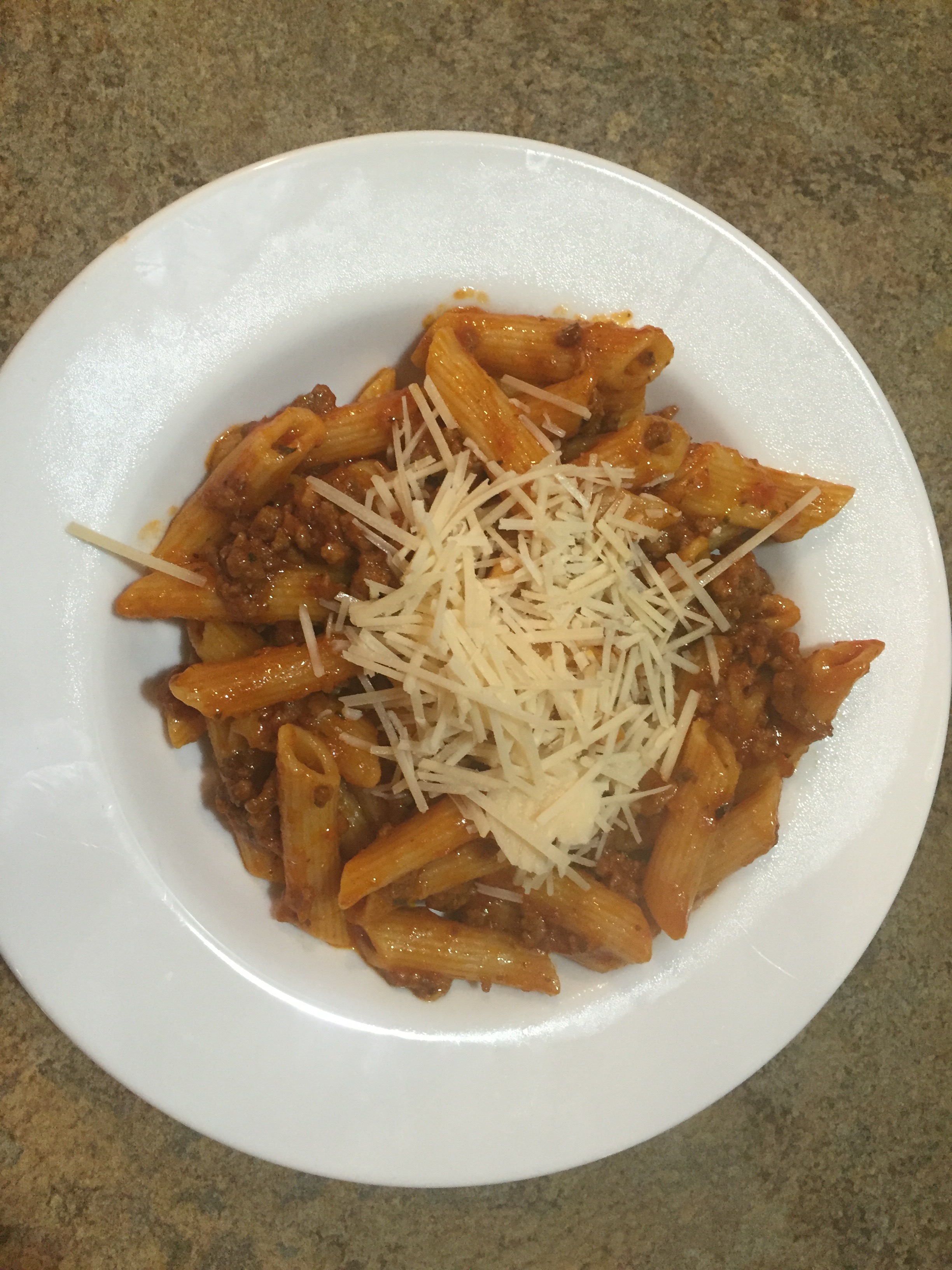 I added parmasean cheese for a finishing touch.  Serve with garlic bread and voila!
Another easy dish to make is potato salad and hard boiled eggs!  If you get one, you won't be disappointed at all!
1,377 total views, 2 views today